ROSIE TOVI
Championship
Figure Skating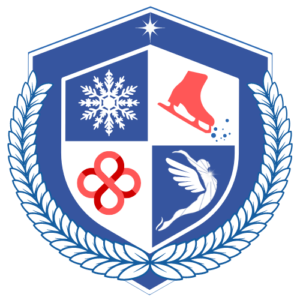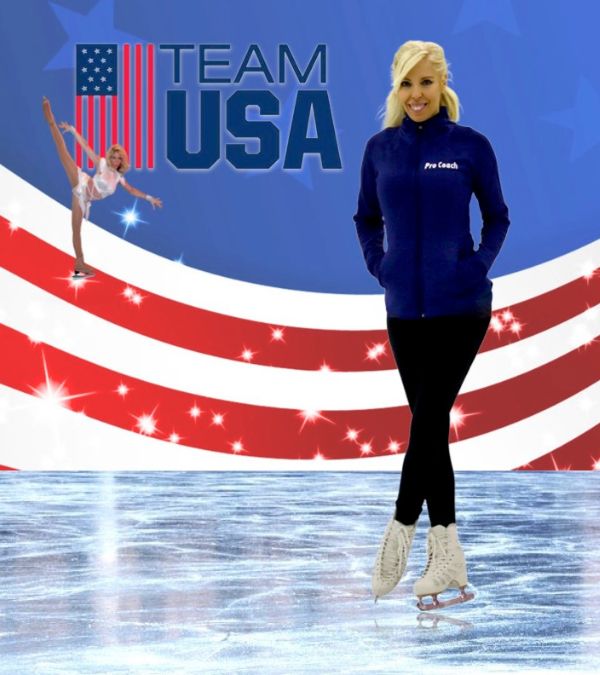 ABOUT ROSIE
U.S. Figure Skating National, International and Double Gold Medalist in Ladies Singles Skating. Professional Champion in Pairs Skating.
Award Winning
Performance
Coaching – Choreography
Production
Rosanna (Rosie) Tovi is a former competitive and professional champion figure skater who represented her country as a member of the U.S.A. International Figure Skating Team and the World Professional Figure Skating Team. Following a starring professional touring career, Rosie went on to coach and choreograph national, world and Olympic skaters.
She is widely recognized for creating beautiful, high-impact and unique ice skating events through the production company she founded, World Ice Events.
Rosie has been inducted into the Skating Club of Lake Placid Hall of Fame, and the Professional Skaters Association Honor Roll of Coaches and Choreographers.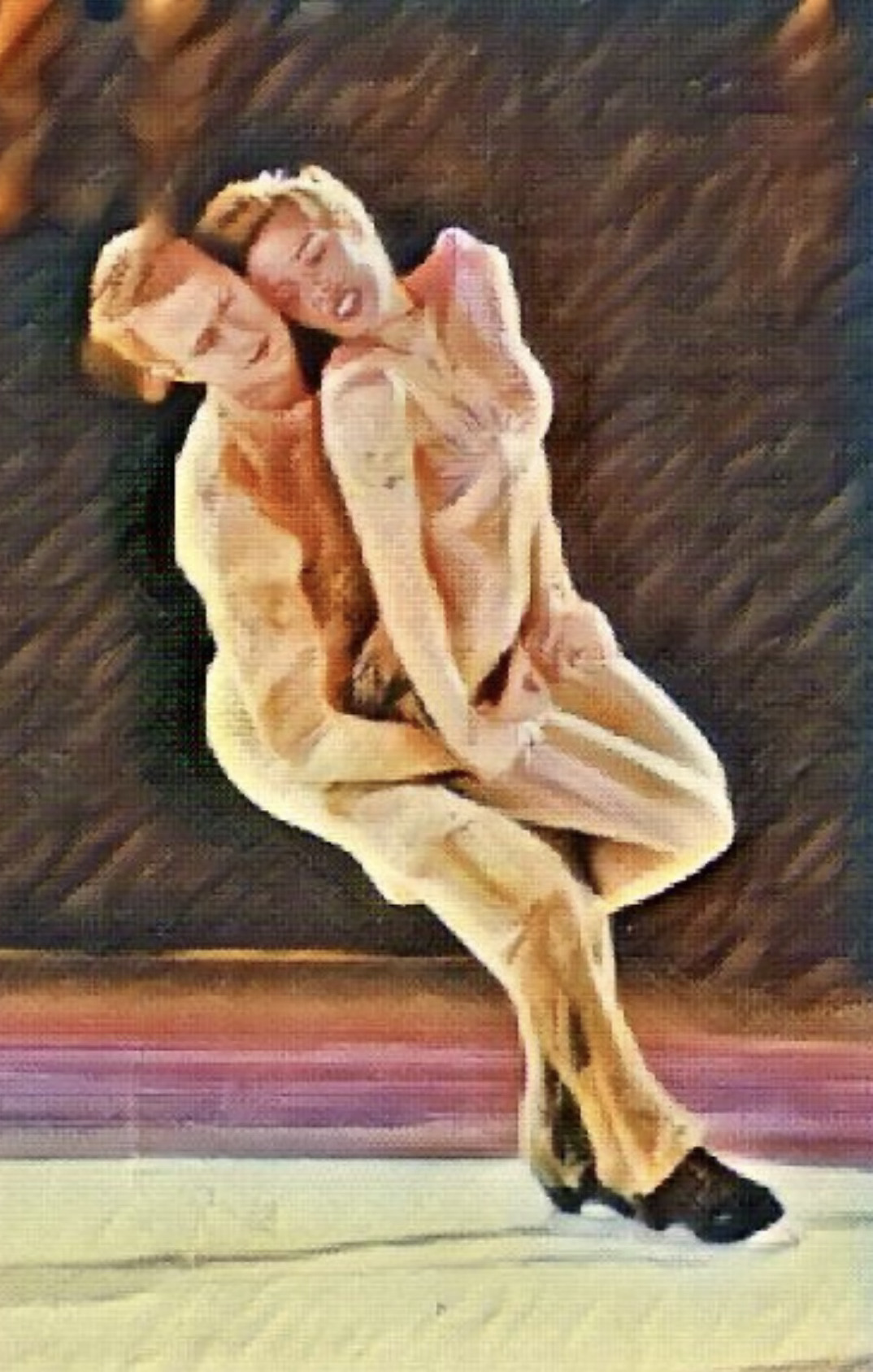 Olympic
Figure Skating
Rosie has brought her figure skating talents to the performance, choreography and production side of multiple Winter Olympic Games.
World Ice Events
Custom Skating Events
World Ice Events, LLC is a premier full-service NYC based figure skating show/event production company. Founded and built on the experience of Champion figure skater, Rosie Tovi, WIE has created a dynamic portfolio of unique bespoke ice-skating projects for a distinct group of luxury and lifestyle brands, sports, entertainment, corporate and individual clientele world-wide. Current and past projects include conceptualizing and creating custom ice shows for the media launch of The Winter Olympic Games, the launch of American Dream and The Chicago Museum of Contemporary Art.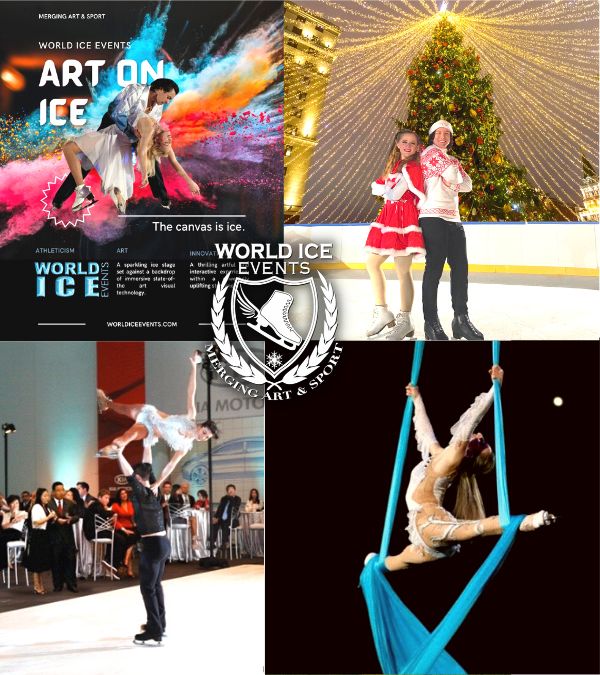 Inspirational Programs
Educational Seminars
Surviving a near fatal car accident at the peak of her skating career, Rosie put to work the power of mind-set and perseverance she learned from skating to heal and fully recover from severe injuries. She was miraculously able to return to the sport with an entirely new outlook on life. Sharing the power of faith, Rosie helps others to shine through adversity, learning how to get up from falls & fails, to find confidence & joy, and begin shining their inner light again.
Rosie's 'Science of Sport' programs work with academic platforms to teach kids the science behind sport, while learning about the journey it takes to become a world class athlete.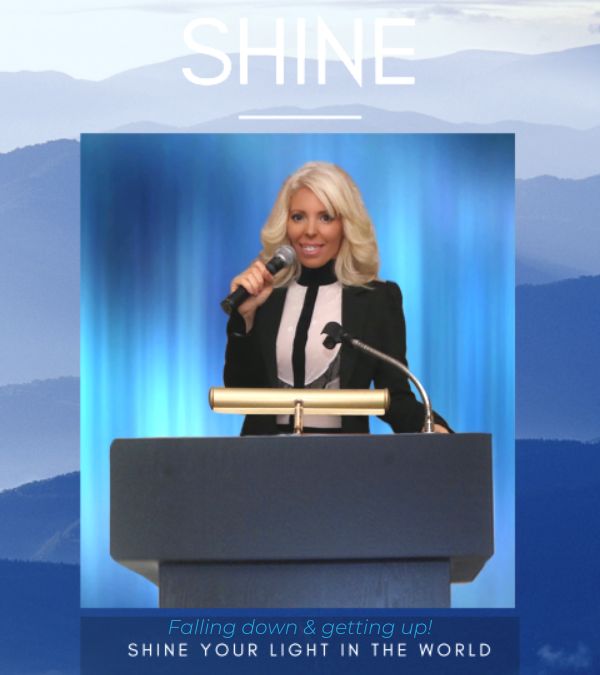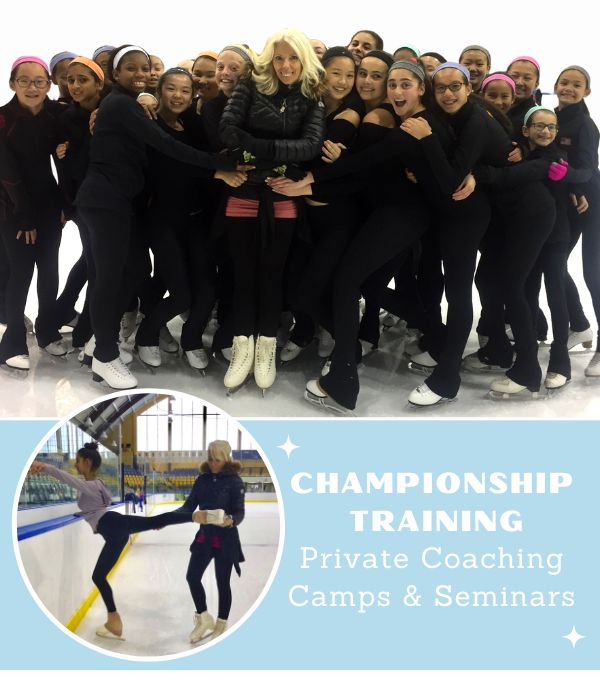 Private Coaching & Consulting
In-Person & Remote Private Coaching
Championship Figure Skating
Camps & Seminars
Featured in media such as the Associated Press, highlighted for a unique fusion of Olympic training with a focus on Happy & Healthy Development.
Seminars
The Art of Figure Skating – Training the Artistry of Performance
John Curry's Edge Class – Ballet Class on Ice
Elite Jumps & Spins
Circles of Excellence – The Power of School Figures
Athletic Advocate
Happy & Healthy Athletes
Rosie is an advocate for women and girls everywhere, within the sport of figure skating and outside of it. Young skaters grow up under immense pressure competing in a sport that has such demanding physical & mental components to it. Trained by the US Olympic Committee 'Mental Training for Athletes' program, Rosie creates a safe & empathetic space of support for athletes of all ages, from young competitors to Olympic & pro athletes.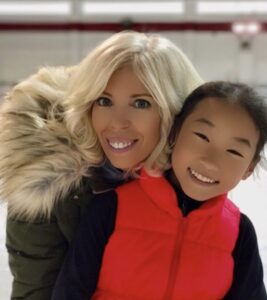 Both of my daughters lives were changed by attending the Championship Figure Skating Camp. Not only as skaters, but a profound change in their overall confidence and joy. Rosie, you have truly touched our girls and our lives in such a beautiful way, that is something we can never repay.
Our summer learning program is designed to improve the educational readiness, engagement and outcomes for the country's children, while fostering physical and social-emotional development. Thank you for a wonderful remote teaching which was a perfect fit for our program. Absolutely a hit to motivate our kids and a welcome treat in our class schedule.
Our students were thrilled to experience the 'Science of Sport' with Rosie. They were excited about asking lots of questions and Rosie's talk was truly inspirational and informative. The only problem was that they didn't want it to end.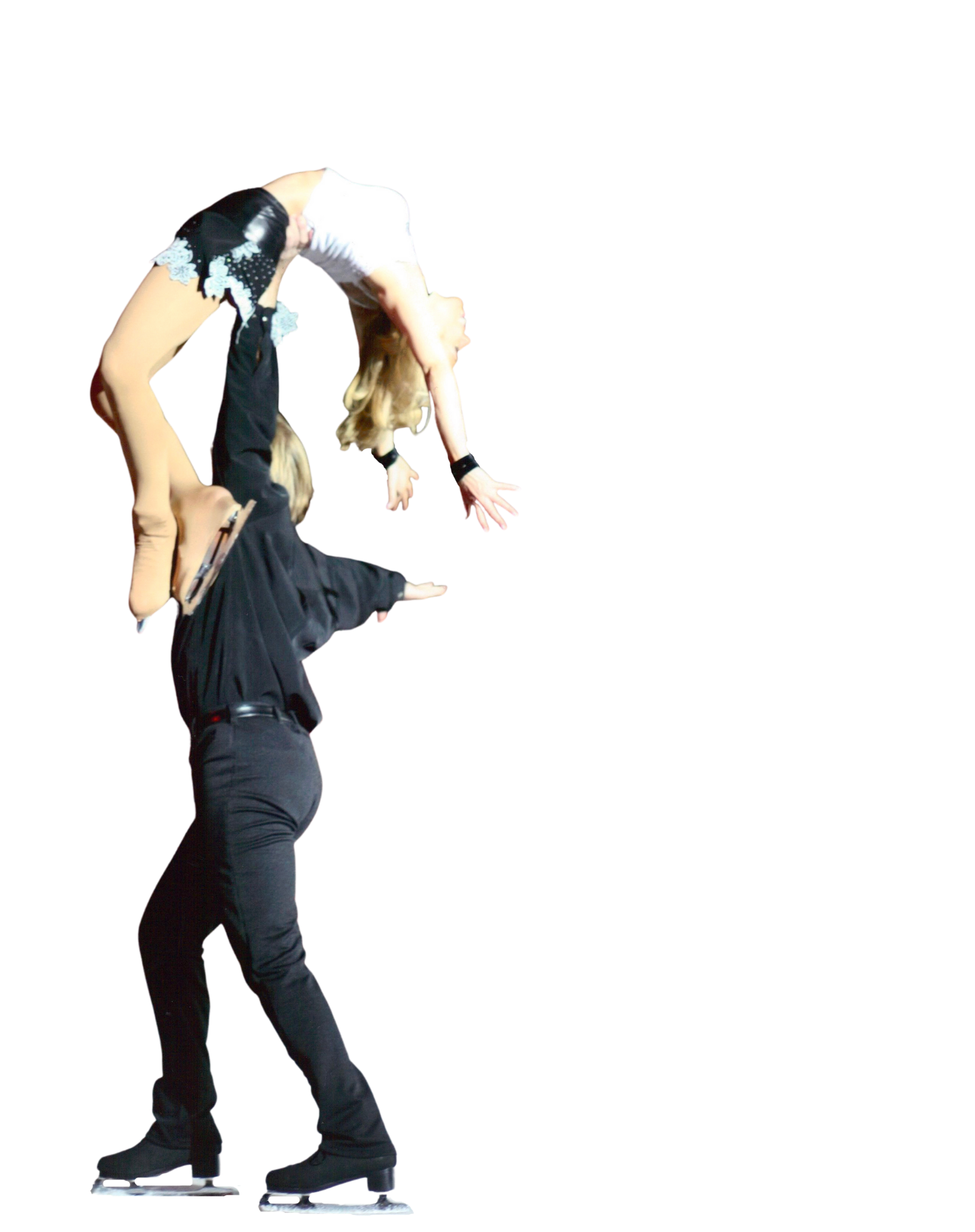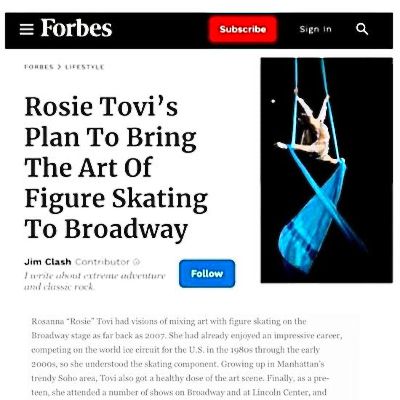 Let's Skate!
FOR  INFORMATION ON OUR SKATING PROGRAMS PLEASE CONTACT US